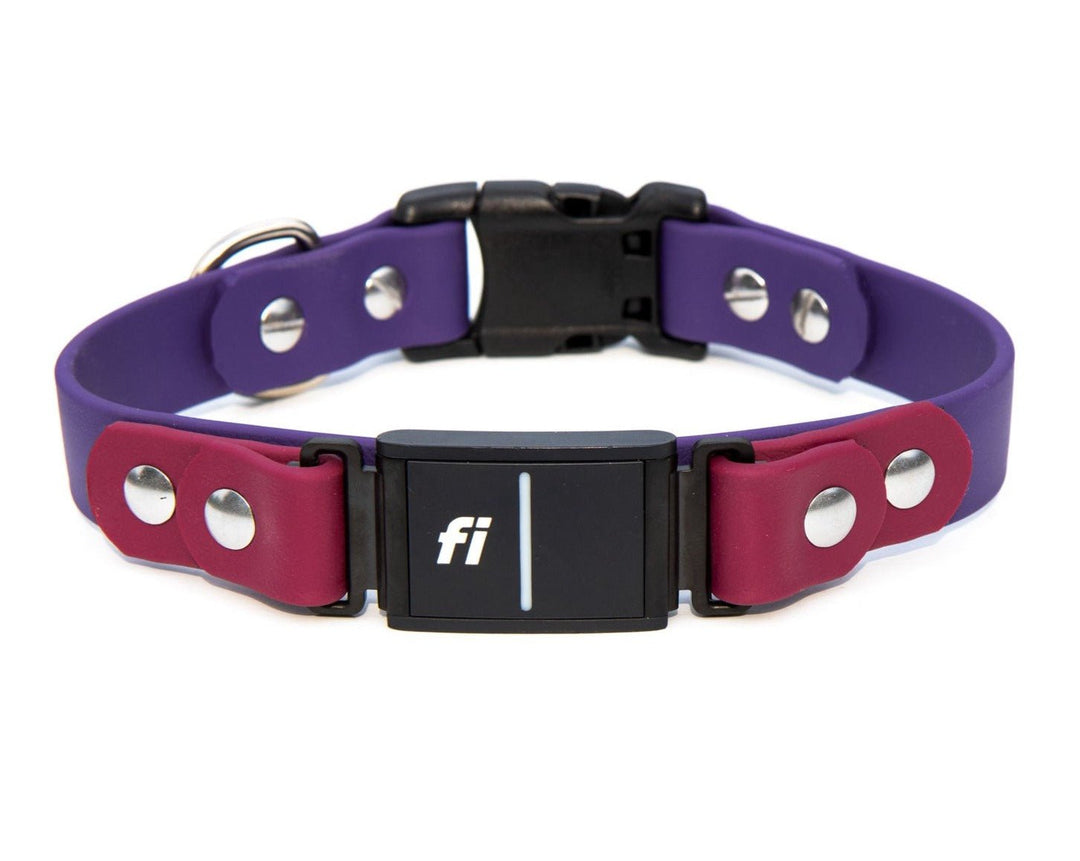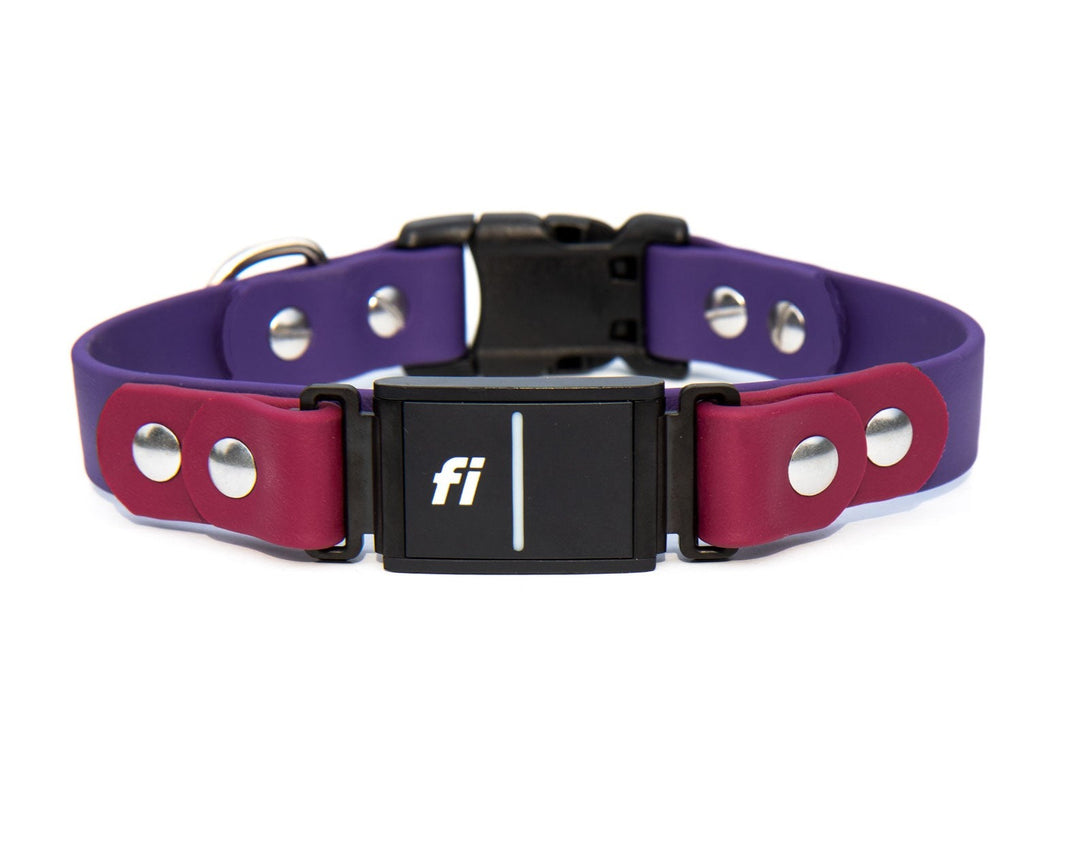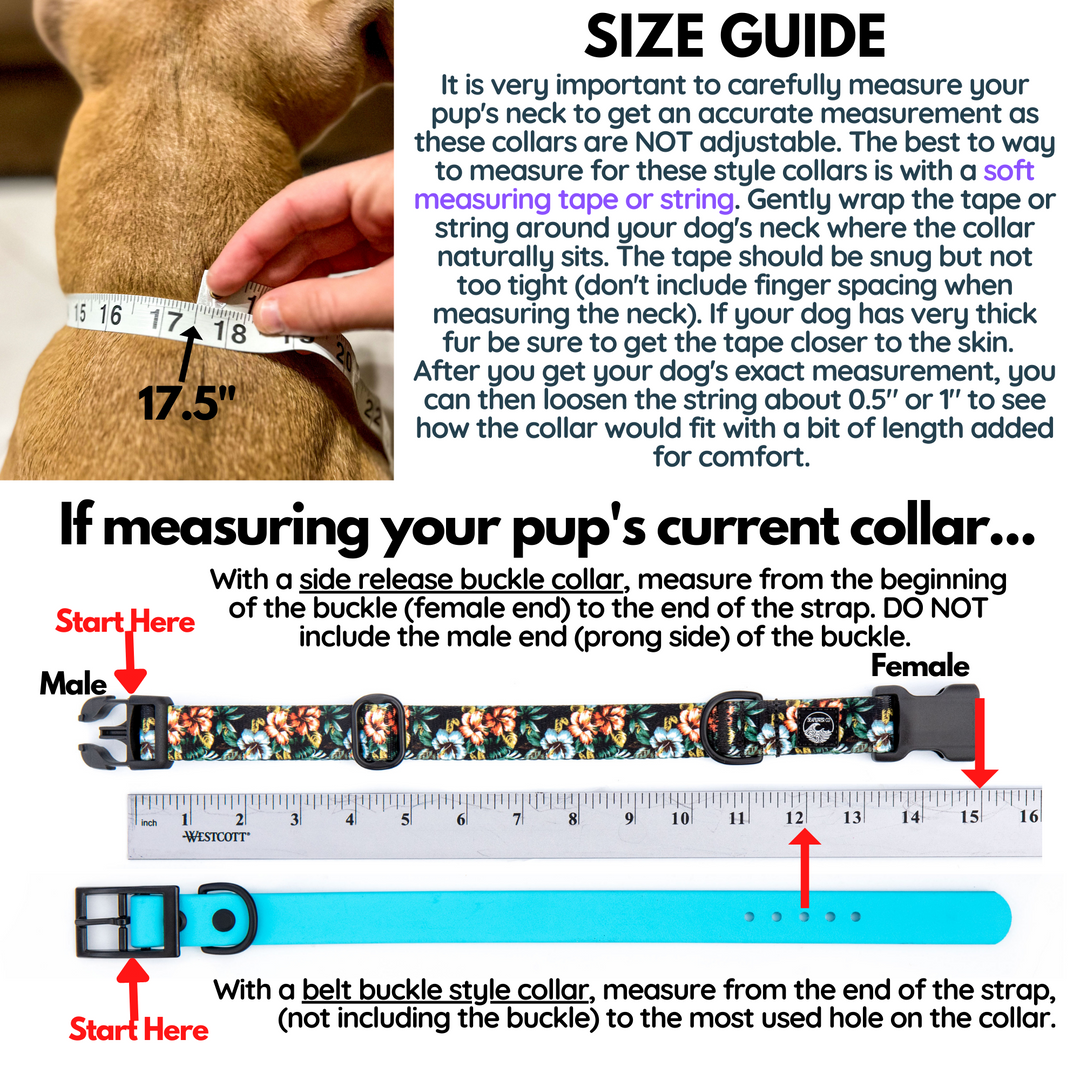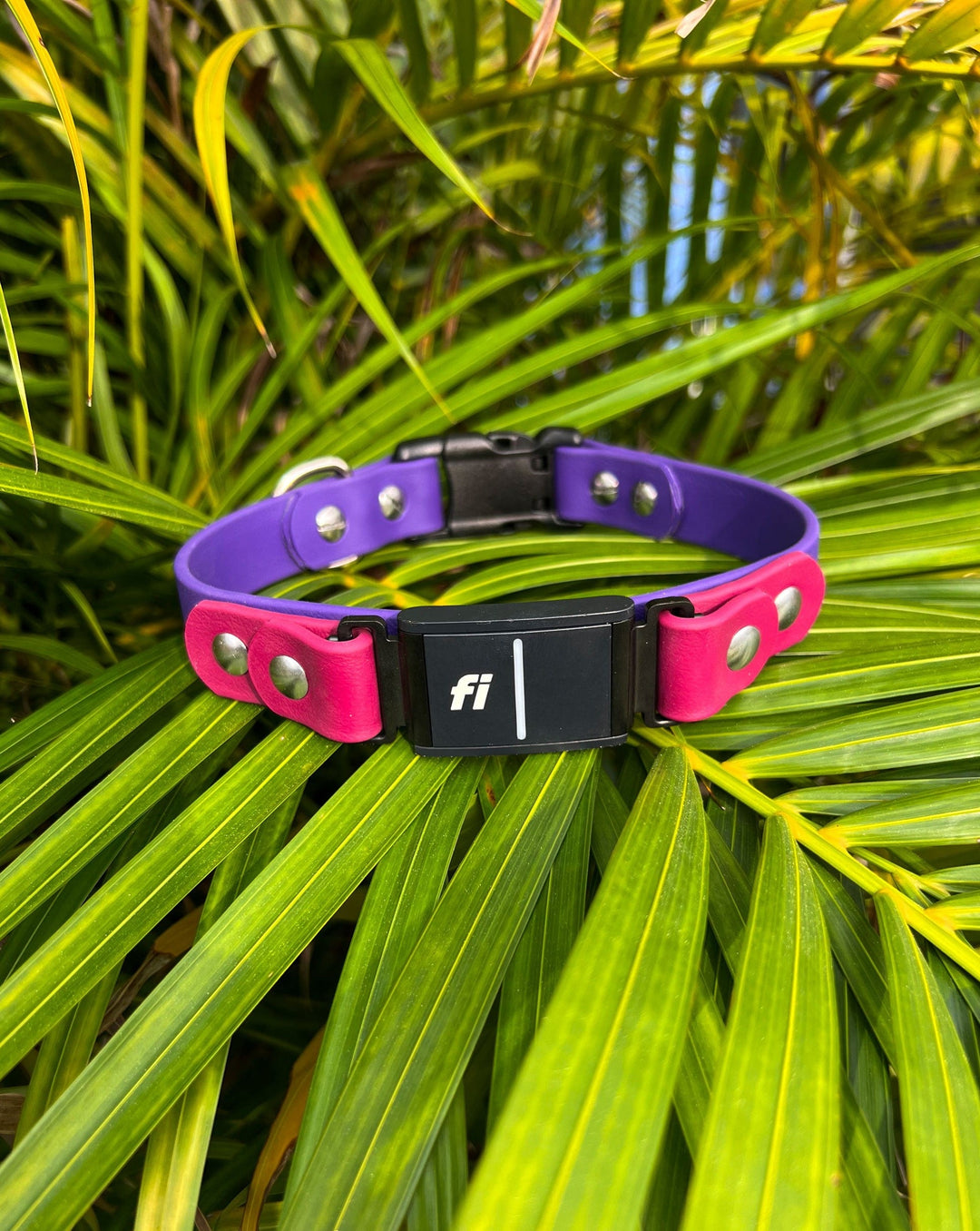 Series 1, 2, 3 Fi Compatible 3/4" or 1" BioThane® Collar With Plastic Side Release Buckle (Over The Band)
Current Processing Time: 3-7 business days
SeaFlower Co is now an official partner for Fi compatible dog collars! Our collars have been Fi tested and approved for your next adventure! Enjoy our exclusive dog collar patterns while also enjoying the safety of your Fi GPS device.
---
---
Due to this collar being custom made to your measurements & color preferences we cannot accept returns or exchanges. Please double check your measurements & feel free to email me with any questions prior to ordering at info@seaflowercompany.com
Fi tracker is sold separately. If you don't have a Fi tracker, you can purchase one HERE. Use our code: SEAFLOWER20 to save $20 off the activation fee from your Fi Series 3 purchase.

These 3/4" and 1" Fi compatible collars with a plastic buckle are made "over the band" style, to give your Fi device extra protection, & allows the collar to still be functional without the Fi tracker attached.
Ordering Instructions: It is very important to carefully measure your pup's neck to get an accurate measurement as these collars are NOT adjustable. The best to way to measure for these style collars is with a soft measuring tape or string. Gently wrap the tape or string around your dog's neck where the collar naturally sits. The tape should be snug but not too tight. If your dog has very thick fur be sure to get the tape closer to the skin.  After you get your dog's exact measurement, you can then loosen the string about 0.5" or 1" to see how the collar would fit with a bit of length added for comfort. 
If you are having trouble finding your pup's neck size, please don't hesitate to email me with pictures of your pup's current collar next to a ruler/tape measure for me to help you determine the best size.  DO NOT submit an order if you are unsure of sizing, please email me with any questions at info@seaflowercompany.com
Want a looser fitting collar? Order your collar 1-2" larger than your dog's actual neck size. Ordering larger than 2" above your dog's neck size will result in a collar that is too loose.
Made with super heavy 3/4" or 1" BioThane®

100% waterproof,

 anti-microbial, & very durable- 

built for any adventure from sea to summit
Low maintenance- Wash

 in soapy water or just spray off with the hose and, BOOM, it's as good as new. BioThane® is easy to clean in just a few minutes.

BioThane® has a soft, easy-to-grip feel & is very pliable even in the coldest weather.
Reinforced with heavy duty screws at all stress points to ensure for the strongest hold. We believe screws are the most durable as the threads are tightened & reinforced to ensure your collar will never come apart
Click here to add a BioThane® Leash
Safety & durability is our top priority at SeaFlower Co. We use high quality materials and durable, thoroughly tested hardware for all of our products. Our products are made with ruff play in mind, but no pet gear is indestructible. Please inspect your equipment regularly for any signs of wear and tear & replace when necessary. It is the buyer's responsibility to determine what gear is appropriate for their dog's size, strength, and activity level. SeaFlower Co is not liable for any injuries or damage that may occur as a result of use.