My name is April...
owner, photographer, & rescue dog mom. I spend most of my free time outdoors fishing, paddle boarding, hiking, taking pictures of nature the list goes on. The ocean is my happy place, which I am blessed to live very close to. Bailey is my little fur baby that I rescued 7 years ago. She is the love of my life, the best adventure buddy and girl could ask for, and the inspiration for me to open this shop.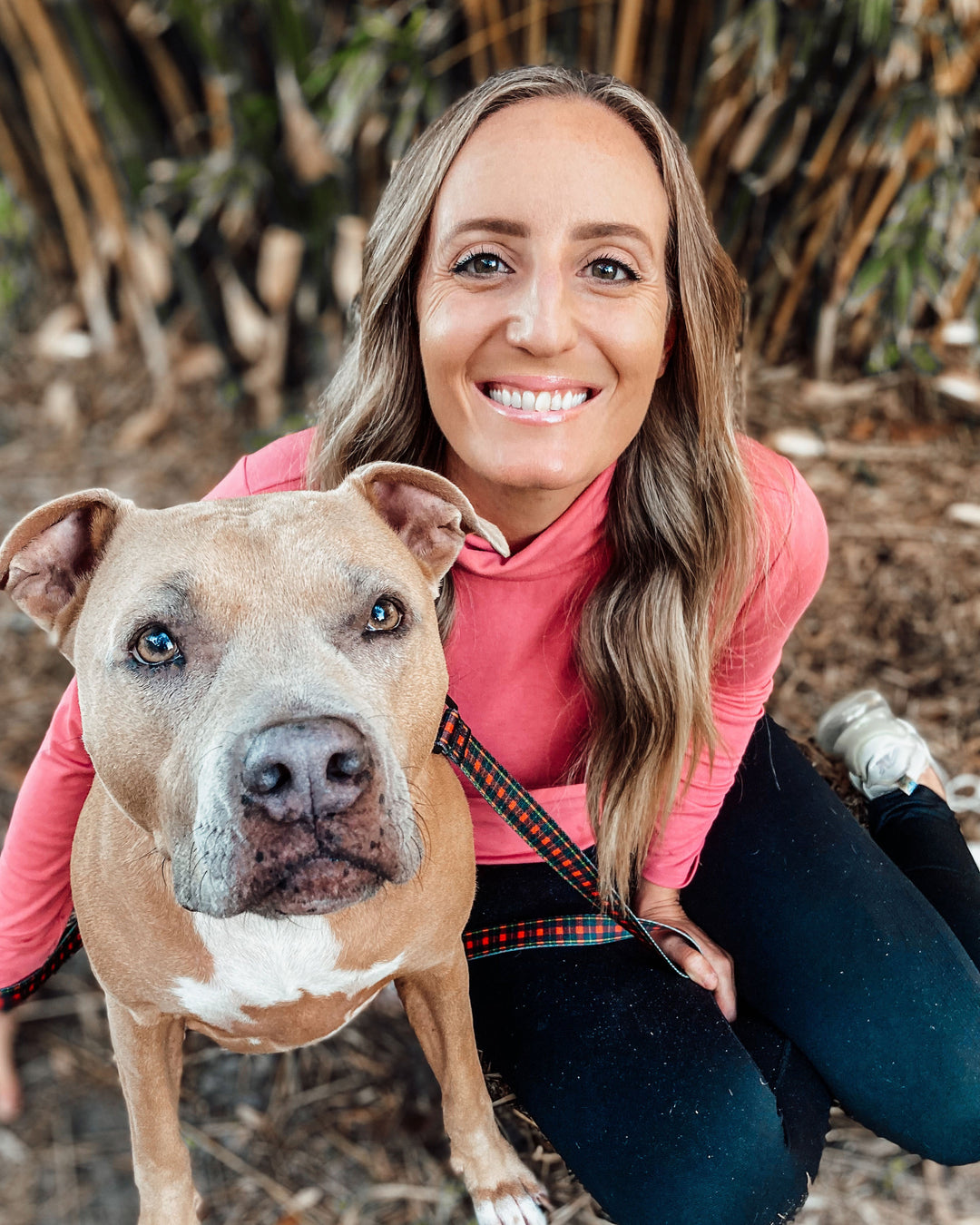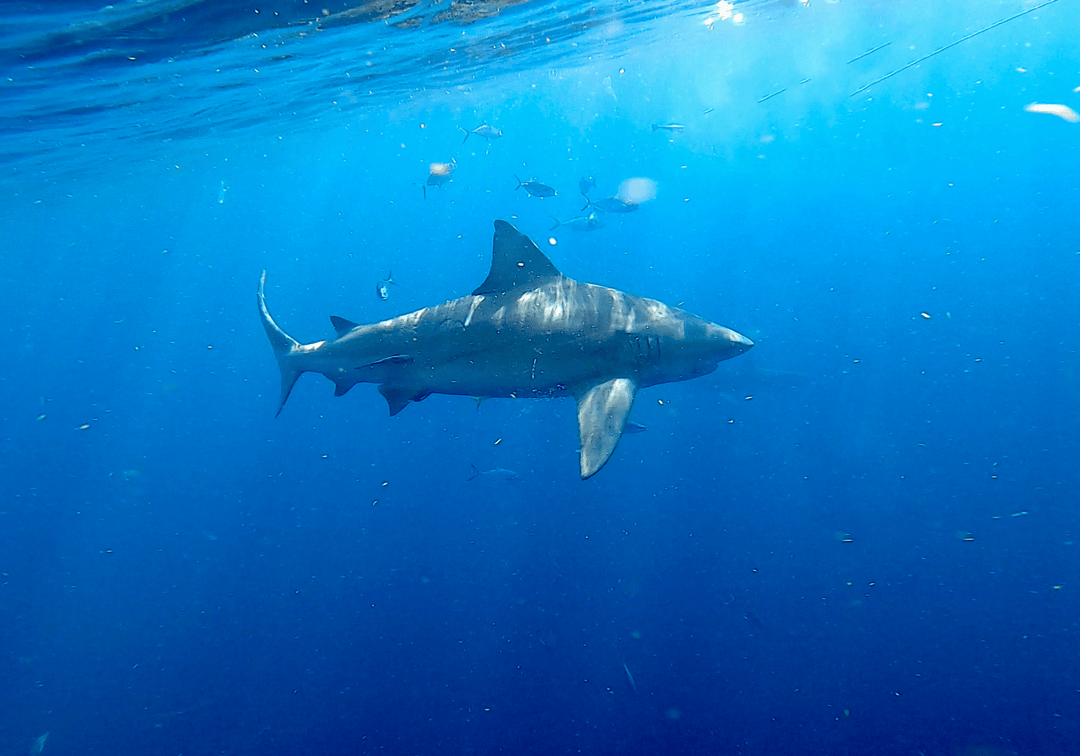 Two of my biggest passions are...
Animals and the ocean, and when you put those two together you get SeaFlower Co. 🐕🌊
I graduated from UCF in 2013 with my BS in Biology. I have always had a strong passion for our oceans and all the amazing sea creatures that make it whole. My dream job was to become a marine biologist and specialize in shark research (although God had other plans for me 💙). I have always wanted to travel the world learning and teaching the community how important sharks are to our ecosystem. Because without sharks, well our oceans would collapse. I could talk about it for hours, probably even days, but I will save that for another post. 😂
Worked at an animal shelter...
Back in 2016, I started working at my local animal shelter where I absolutely feel in love with working with the shelter doggies (despite how emotional and mentally draining this job was). This is where I was blessed with my big ol' crazy, fish loving, tennis ball chasing, best hiking and snuggle buddy EVER. And the SeaFlower Co seed was planted.  I was passionate with working with the "less adoptable" dogs, as they would always get overlooked by the public. Majority of the time once these dogs were taking out of the shelter environment, they opened up into their true selves. All dogs handle the shelter environment differently, as it is a very stressful environment for them. They would come in abandoned by their owners, lost, hurt, terrified. I mean, how would you feel if you were left tied out somewhere with no food or water and then picked up and dropped off at a crazy noisy place?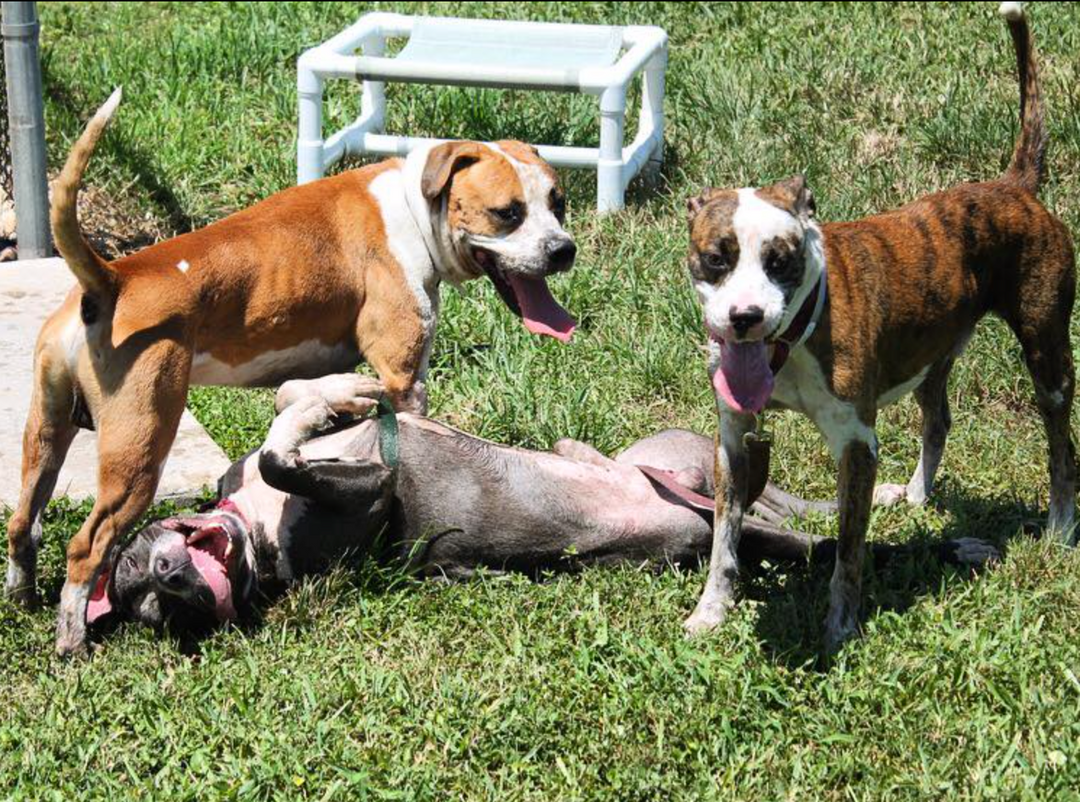 Some dogs need more time to adjust then others, and many times people would come into the shelter looking for that "perfect" dog.  Though, there were plenty of times where dogs would come in and had no issues that we could see, the "less adoptable" dogs would continue to get overlooked. So my mission while I was there was to capture moments of the "less adoptable" dogs when they were out of their kennels. I would take silly photos with them playing & running with other dogs, or going on adventures out in the community so the public could see who these "less adoptable" dogs truly were.
Started as a hobby...
I started SeaFlower Co in 2019 as a part-time hobby that quickly escalated into a small business (the most perfect accident). I have always had issues finding pet gear that was both stylish, as well as, durable for larger breeds. I was tired of always buying those plain ol' nylon collars & leashes that never lasted long & didn't show off Bailey's unique & fun personality. Especially as a dog mom of a misunderstood breed, I wanted to create something that would make Bailey's amazing & loving personality stand out to the world and that was also durable for all our adventures. So that's how SeaFlower Co was born! I am grateful for this opportunity I've been given, and I wouldn't have been able to do it without the support of puppy lovers like you. Thank you for supporting my small business and furthering my dreams. 🙌